Ordinance Administration
The Department of Building and Housing administers the facade ordinance for the City of Cleveland. The department is located in City Hall at 601 Lakeside Avenue, Cleveland, Ohio 44114, Room 510; telephone: 216.664.2282.
The facade ordinance requirements are listed in Sections 3143.01 to 3143.04 and 3143.99, Exterior Walls and Appurtenances to the Codified Ordinances of the City of Cleveland, Part III.E: Land Use Code - Building Code, Title XIII: Building Code, Chapter 3143 - Exterior Walls and Appurtenances. The facade ordinance legislation became effective on June 6, 2016.
Buildings Requiring Inspection
Cleveland's facade ordinance applies to buildings that are at least five stories or seventy-five feet in height above grade, whichever is shorter, have a protected distance that is equal to or less than the height of the structure, and are thirty (30) years old or older.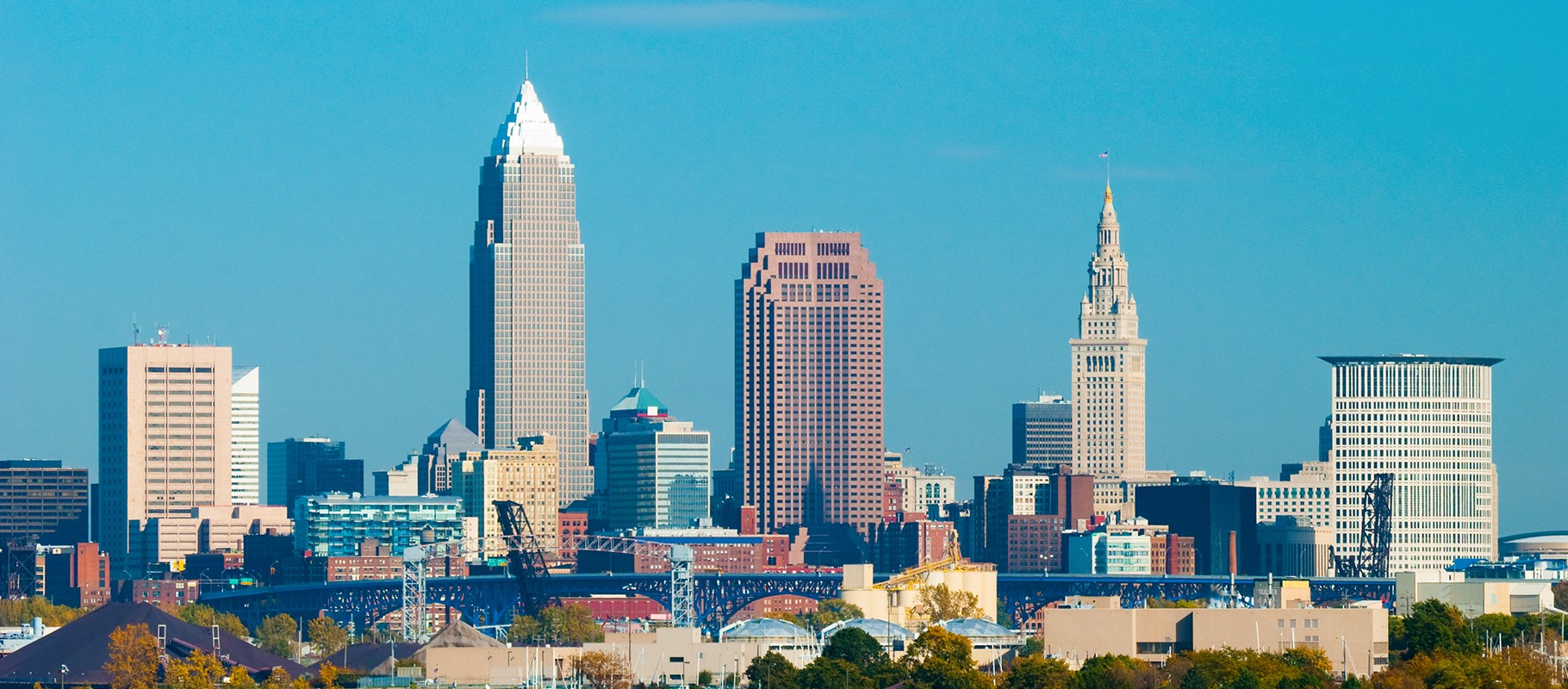 Inspection Schedule
The inspection and report filing deadlines for buildings between thirty (30) and fifty (50) years old was June 6, 2018 and buildings at least fifty (50) years was June 6, 2017. After the initial inspection, the building facade must be re-inspected every five years. The next inspection and report submission deadlines are indicated below.
| Building Construction Date | Deadline for Next Inspection and Report Submission |
| --- | --- |
| Structures fifty (50) years or older | June 6, 2022 |
| Structures thirty (30) years to fifty (50) years | June 6, 2023 |

Inspection and Reporting
According to the facade ordinance, general inspections are to "meet or exceed the general inspection standards under the ASTM Standards for Periodic Inspection of Building Facades for Unsafe Conditions contained in Designation E2270-14. Any areas found to be deficient in the general inspection shall require a detailed inspection." The terms general inspection and detailed inspection are both defined in ASTM E2270. General inspections generally consist of visual observation of the facade components at distances equal to or greater than six (6) feet with or without magnification or remote optical devices. Detailed inspections consist of visual observations from less than six (6) feet and may include tactile evaluation, inspection openings, and nondestructive testing to evaluate concealed conditions within the wall construction. Upon observation of unsafe conditions, the Director of Building and Housing should be notified immediately.
Upon completion of the inspection, a full and complete report should be written summarizing the inspection as outlined in the facade ordinance. This report must be kept and maintained on-site by the building owner. In addition, a summary report form must be filed with the City of Cleveland Director of Building and Housing with information regarding the inspection performed and conditions noted. The form requires the inspector to classify the facade as "safe," "safe with repair and maintenance program," or "unsafe." The City of Cleveland Director of Building and Housing will issue an "exterior wall and appurtenances certificate" after receiving satisfactory proof of the inspection, all unsafe conditions have been mitigated, and the inspector reports a safe condition.
City of Cleveland Department of Building and Housing